Particle Size Distribution (PSD) Analysis
High magnification SEM images allow accurate particle size measurements of materials not suitable for an automated particle size analyzer. Our particle size analysis using SEM imaging technology is ideal when:
There is insufficient material for a conventional laser particle size analyzer.
Water used in particle size analyzer affects the analysis. (e.g. when analyzing salt crystals or materials that will flocculate).
Solids are enmeshed in filters or another medium.
Solids are contaminated with or entrained in hydrocarbon.
Solids are collected on filter paper.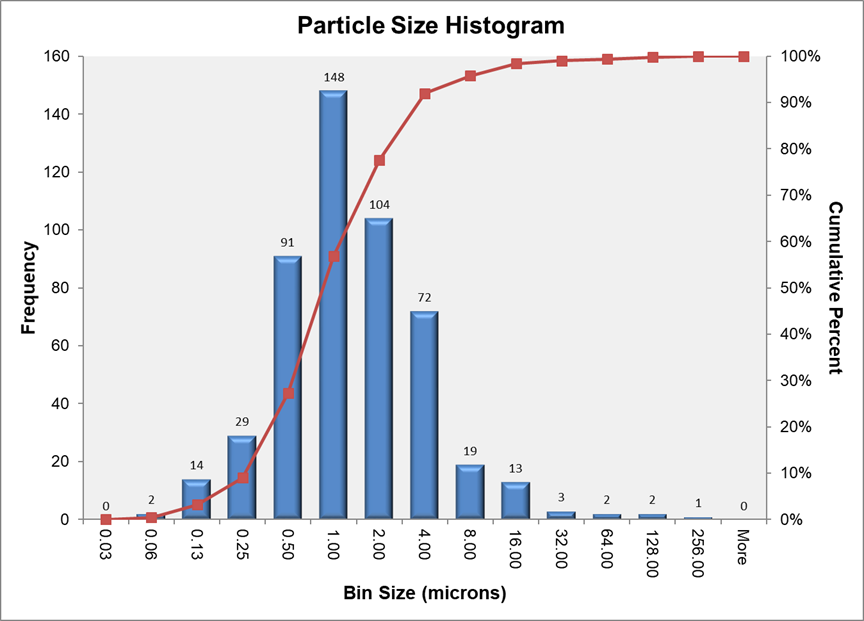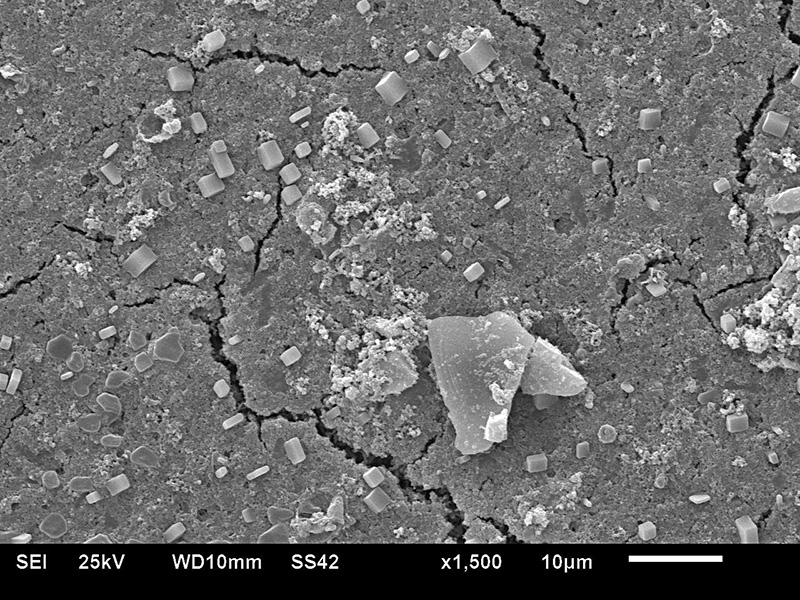 SEM photograph showing typical sample submitted for particle size measurement.